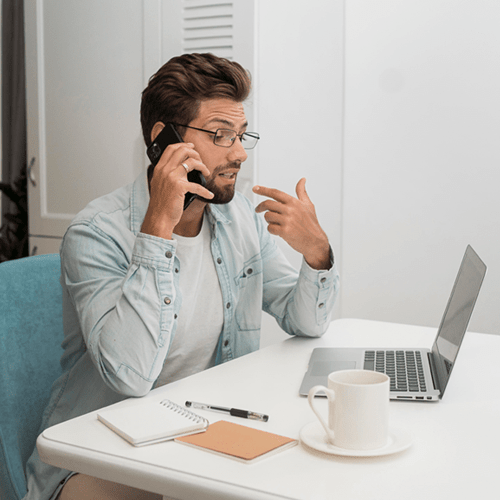 The board of directors of an organization should hold regular meetings, maintain control over the company, and have clearly defined roles as a result of good corporate governance.
Additionally, a strong risk management system is ensured. One of the foundational elements of any successful company is corporate governance.
Through procedures, regulations, and practices, corporate governance promotes sound decision-making.
Additionally, it offers the first line of defense against any accusations of negligence or breach of corporate obligations.
Corporate governance importance
can cover a wide range of duties, and every organization has a different system of governance.
Corporate governance is defined as the manner that directors and managers control a company and make decisions, particularly those that have a significant impact on the shareholders.
[/vc_column_text][vc_column_text]
What is corporate governance?
The rules, customs, and procedures that make up a corporation's governance structure are what allow for the company to be directed and controlled.
A company's shareholders, top management executives, customers, suppliers, financiers, the government, and the community are all examples of the various stakeholders.
That must have their interests taken into consideration in order to ensure good corporate governance.
Since good corporate governance establishes the parameters for achieving a company's goals, it permeates virtually every aspect of management.
From performance measurement and corporate disclosure to action plans and internal controls. This is because good corporate governance is the framework for achieving a company's goals.
[/vc_column_text][vc_column_text]
Corporate governance importance?
When a company has strong and effective corporate governance, it helps to build a culture of integrity within the organization, which in turn leads to great performance and a sustainable business overall.
To reduce the likelihood of errors occurring in the first place, its primary purpose is to foster a greater sense of personal and collective responsibility among all employees and teams working for your organization.
When a company has strong corporate governance, it sends a signal to the market that the organization is well managed and that the interests of management are aligned with the interests of external stakeholders.
This encourages consumers to have confidence in the company's ability to make sound business decisions.
Because of this, it has the potential to give your organization a significant advantage over its competitors, that's mainly
corporate governance importance
.
[/vc_column_text][vc_column_text]
Corporate Governance Principles
Although there are no restrictions on the number of guiding principles that can exist, some of the more well-known ones are as follows.
The board of directors must treat all stakeholders fairly and equally, including shareholders, employees, suppliers, and communities.
The board should notify shareholders and other stakeholders in a timely, accurate, and understandable manner about items like financial performance, conflicts of interest, and hazards.
The board and management must decide how to appropriately control risks of all kinds. To manage them, they must follow their advice.
The presence and status of hazards must be communicated to all pertinent parties.
The board is in charge of regulating business affairs and managerial actions. It must be informed about and committed to the company's successful, ongoing performance.
Its duty includes finding and appointing a CEO, it must operate in a company's and its stockholders' best interests.
The objective of a company's operations and the outcomes of its behavior must be disclosed by the board.
It is responsible for evaluating a firm's capability, potential, and performance along with the company leadership. It must let stockholders know about important matters.
Corporate Governance's Advantages
Transparent norms and controls are established by good corporate governance, and the interests of shareholders, directors, management, and staff are all aligned.

It promotes trust among citizens, investors, and public servants.
Another

corporate governance importance

is that

it gives stakeholders and investors a clear picture of a company's direction and moral character.
Long-term financial viability, opportunity, and returns are encouraged.

It might make capital raising easier.

Rise in share prices can be attributed to good corporate governance.

The likelihood of financial loss, waste, hazards, and corruption may be reduced.

It is a strategy for resiliency and sustained achievement.
Why choose Truth UAE?
Choose us to have the ultimate benefit from
corporate governance importance
, as we're also your trusted consultant.
We also give you the option of forecasting your income and let you know in advance what steps need to be taken to grow projects and businesses from a legal and technical standpoint.