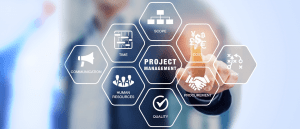 Project management services specialize in project planning, coordination, and execution based on unique requirements and restrictions.
They are responsible for part or all aspects of project work, from conception to conclusion, the creation and maintenance of project milestones and the project schedule are prioritized.
Project management services assist firms in meeting project goals and objectives while staying within project scope, schedule, and budgetary restrictions.
They can also assist in optimizing resource allocation and integrating the inputs that will drive the completion of the project's objectives, but you need to have a full understanding for project management meaning.
The creation of a project plan is crucial since it specifies and confirms wider aims as well as specific objectives, the project plan also outlines tasks, describes how objectives will be met, and estimates the resources required.
What is project management?
Project management is the art of coordinating resources and directing undiscipline groups in such a way that the components of work performed by each group accumulate into a multidisciplinary team effort.
That achieves the desired objectives (or contracted scope of work) on time and within budget, this is basically project management meaning.
It is not only the project manager who is responsible for managing the project; rather, the job of managing the project should be performed by all project supervisors.
One way to look at the project manager, his subordinate managers, and everyone involved in the project as a whole is as synergists.
These managers are the supervisors who coordinate and integrate the teamwork, which ultimately results in the end product having a value that is far more than the sum of the value of the separate components of effort.
[/vc_column_text][vc_column_text]
Types of project management
1. Waterfall approach
Waterfall is a method of project management that is commonly employed in projects with strong limits and expectations, or with minimal anticipated modifications to the project plan.
The Waterfall approach can be useful for projects such as house construction, where one stage must be completed before the next can begin, or if timetables, budgets, rules, or other considerations require a predictable end.
2. Agile
Agile is a project management methodology based on tiny, incremental actions. It is meant to be able to pivot and assimilate changes smoothly, making it popular in projects with a high level of uncertainty and new developments.
After being introduced to project management meaning and its types there are further types to it.
3. Lean
Lean is a project management methodology that originated in the manufacturing business (specifically, Toyota automobiles).
Its goal is to reduce waste and boost efficiency, emphasizing value from the customer's perspective is a key Lean principle.
As is mapping out your entire project in the early phases to evaluate where you can generate value and minimize waste.
4. Scrum
Scrum is the most popular Agile approach, with more than 66 percent of Agile adopters utilizing it.
Scrum uses small teams, short development cycles, regular communication, and well-defined roles to keep projects organized and on track.
Why choose Truth UAE?
We are your best choice when it comes to getting the full understanding of project management meaning.
We are able to assist you in the management of any project, regardless of the industry expertise required.
As we work to ensure that you have the most thorough understanding possible of the crucial business performance measures needed for your company.
because we are the most qualified business consultants you could hire in the UAE, and since the finance industry is where we have most of our expertise.